Cutting and profiling machine ANR Portable saw for stone, marble and granite.
Portable stone saw with sturdy structure to cut marble and granite slabs with pin point accuracy. The innovative optional Slot device makes it a multipurpose machine for performing horizontal cutting, profiling and polishing of straight slab edges.
ANR is a sturdy and accurate saw for stone slabs:
Special beam designed for a perfect cut;
Water tank with built-in recycling pump for blade cooling;
Optional device to perform horizontal cutting and profiling of slab edges.
ANR
ANR-HT
Useful cut

600–800–1000–1300–1500–2000 mm
(2'- 2'7" – 3'3" – 4'3" – 4'11" – 6'6")

600–800–1000–1300–1500–2000 mm
(2'- 2'7" – 3'3" – 4'3" – 4'11" – 6'6")

Diamond blade diameter

250-300-350 mm
(10"–12"–14")

400-450-500mm
(16"–18"–20")

Blade bore size
25,4 mm (1")
25,4 / 30 mm (1")
Motor power
2.2kW = 3HP 1ph. / 3Kw = 4HP 3ph.
3.7kW = 5HP 3ph.
Motor rotation speed
2800rpm 50Hz – 3400rpm 60Hz
1400rpm a 50Hz – 1700rpm a 60Hz
Standard voltage/ frequency
230V-50/60Hz / 400V-50/60Hz
400V-50/60Hz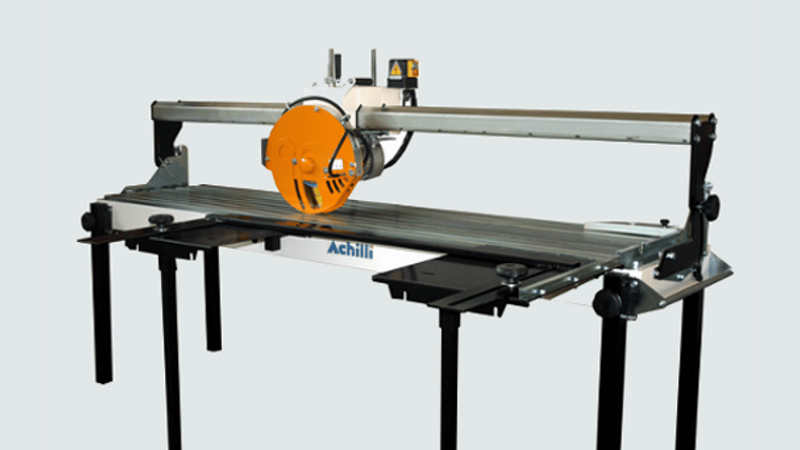 USEFUL CUT
Manual head feed, useful cut: 24in. (600mm), 32in. (800mm), 40in. (1000mm), 52in. (1300mm), 60in. (1500mm), 79in. (2000mm).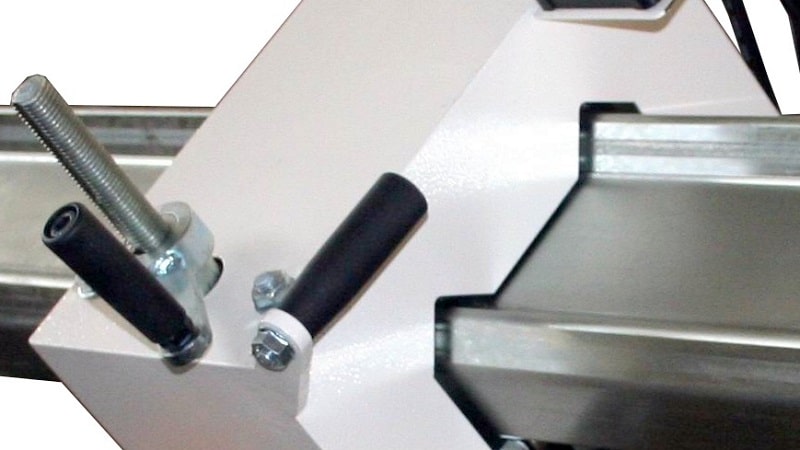 CUTTING DEPTH ADJUSTMENT
Manual cutting depth adjusted by hand wheel.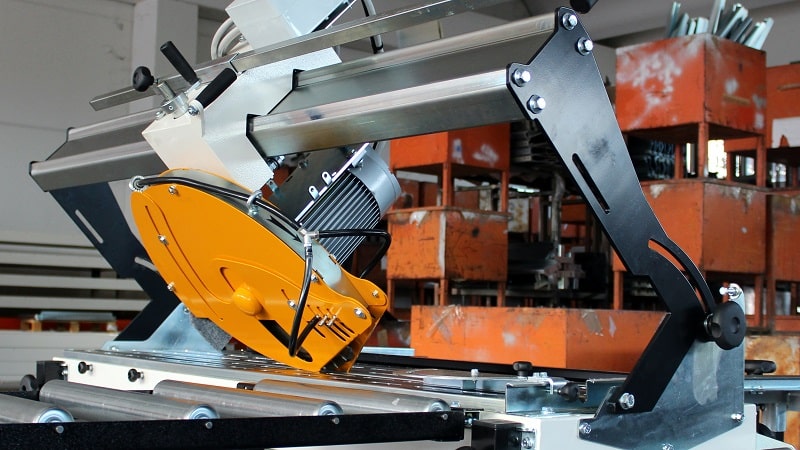 BRIDGE TILT
Bridge tilt for cutting from 90 to 45 degrees.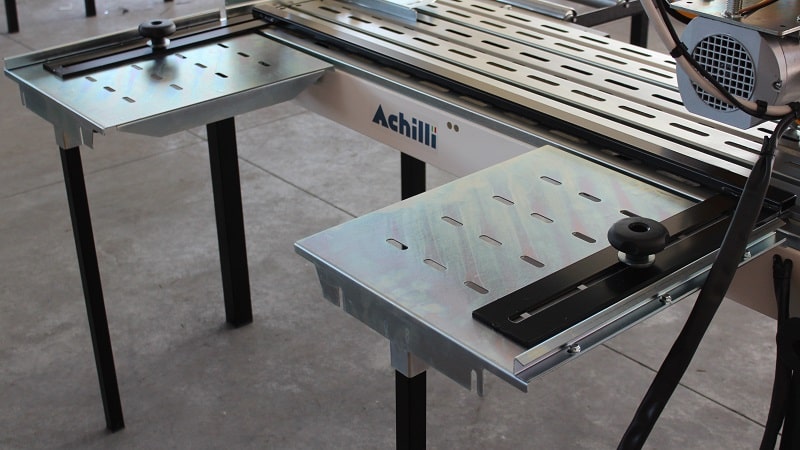 EXTENSION TABLE
Equipped with 1 or 2 side extension tables. (varies by model)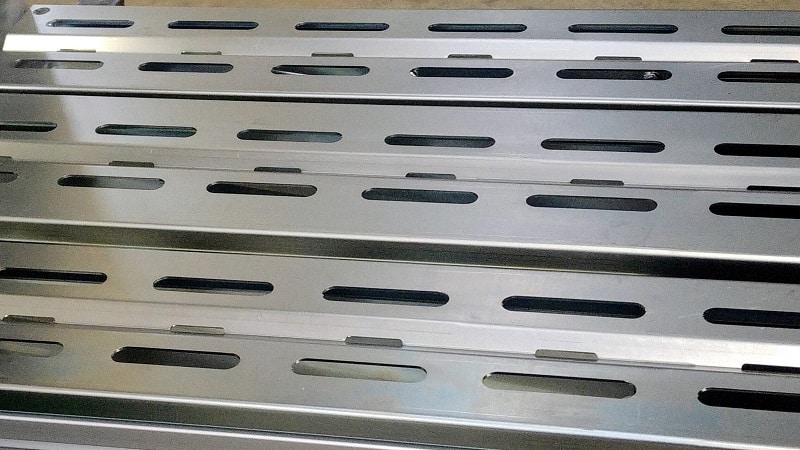 WORKTABLE
Work table made of galvanized steel rails with service square.
RUBBER COVERED WORKTOP
Non-slip rubber covering for the worktable surface, ideal for ceramic slabs.
LASER
Laser alignment device mounted on the head shows the blade's cutting line, battery feed 1.5V.
SIDE TABLES WITH ROLLERS
Side extension table equipped with rollers to facilitate slab movement. Dimensions: 40x18in. (1000 x 458 mm)
SLOT PROFILING DEVICE
Optional device to perform horizontal cutting and slotting of slab edges. Also, the special adaptor provided permits to use shaped wheels to create and polish various types of profiles on the straight edge.
HT VERSION
"High Thickness" version with clearance for blades 16in.-20-in (Ø 400-500mm) and 3phase motor, 5.5hp (4kW). designed to cut thick slabs (i.e. Headstones)
GALVANIZED WATER TANK
Galvanized and painted water tank, for the maximum rust resistance.
PULL HANDLE
Head extension pull handle for easy head motion.
SIDE TABLES WITH SIDE STOP
The side stop to be mounted on side tables gives support to the slab during the cutting process, making the processing fastest and most precise.
TRANSPORTATION WHEELS
Optional wheels that attach to the legs for easy movement around the shop.
HEAD WITH PLUNGE MECHANISM
Available with manual cutting depth adjustment by plunge mechanism with splash guards.