SINK MACHINE FOR SINK CUT-OUTS
SINK CUT-OUTS, INTERNAL EDGE SHAPING AND SUNKEN RECESS DRAIN BOARDS
Sturdy and simple machine to make sink cut-outs using shaping wheels, it enables you to do the internal edge shaping and recessed drain processing.
SINK multipurpose machine for countertops:
Sink cut-outs, profiling, polishing and creating recessed drains;
It allows the use of cutting rims and shaped wheels;
Possibility to use templates to create washbasins.
| 1 | 2 |
| --- | --- |
| X axis travel | 1420 mm |
| Y axis travel | 730 mm |
| Z axis travel | 150 mm |
| Main motor power | 2.2kW = 3HP |
| Main motor rotation speed | 1500-10000 rpm |
| Standard voltage-frequency | 230V-50/60Hz (1ph.) |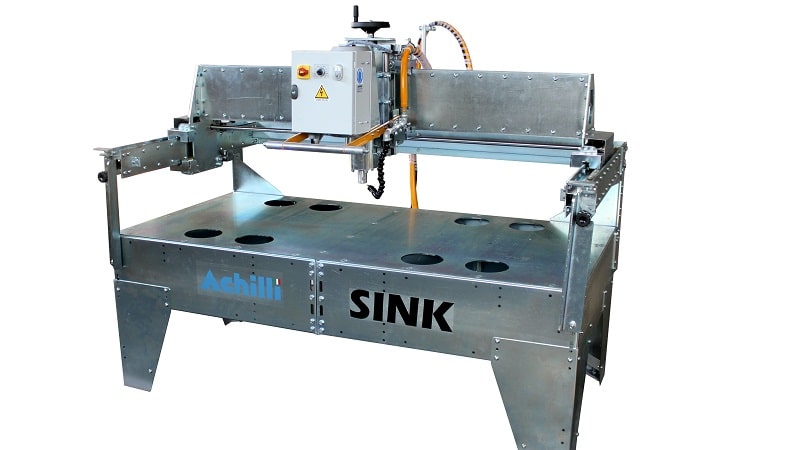 GALVANIZED STEEL FRAME
Frame fabricated in strong galvanized steel.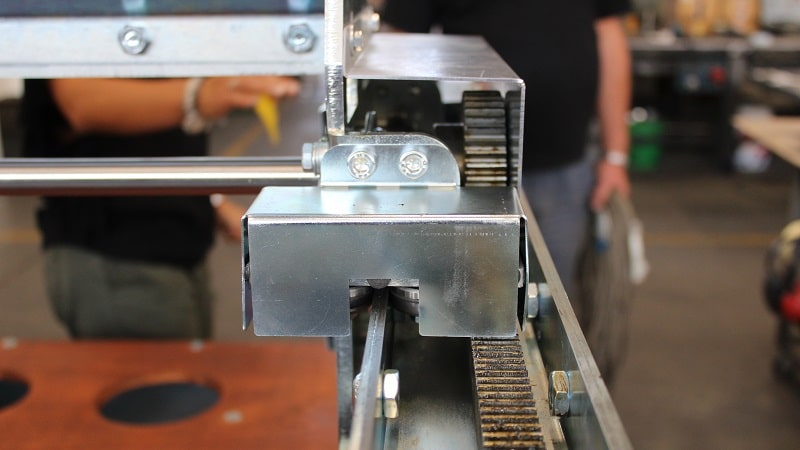 MANUAL HEAD FEED
Head and bridge moves on sixteen 1.5in. (37mm) adjustable bearings running on a rack and pinion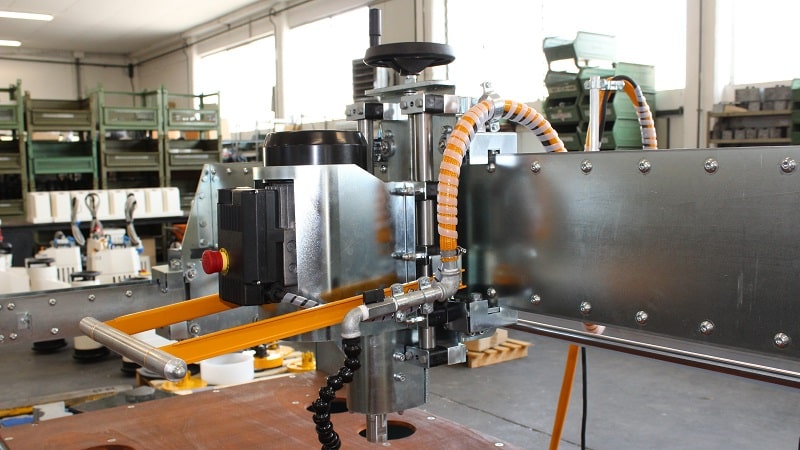 OPERATING HEAD
Motor 3hp (2.2kW) – 8000rpm. Spindle with external lubrication automatically activated with 1/2″ gas female connection. Cutting depth adjustment by handwheel.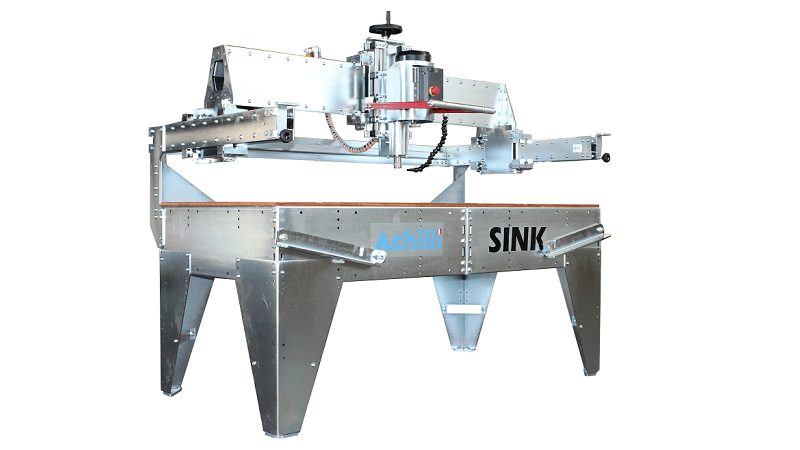 FOLDING FRONT SUPPORTS
Easy loading of the pieces thanks to sturdy folding front supports. Maximum workpiece dimensions: 157.5x38x3in. (4000x975x80mm)
MODULAR TEMPLATE
Straight, curve and oval template can be installed over the workpiece for sink cut out.