Achilli company was founded by Achilli Ercole in 1950. It was a little metal working family company in Rimini (Italy). A few years later it starts producing floor grinding and polishing machines.
In the following years the company has continued to expand in the stone industry with new models for building and stonework, gaining considerable success in the international market.

Achilli company is now well-known all over the world; thanks to the experience acquired over the years and the outstanding quality of its products. Achilli provides technological equipment, competitive prices and timely customer service.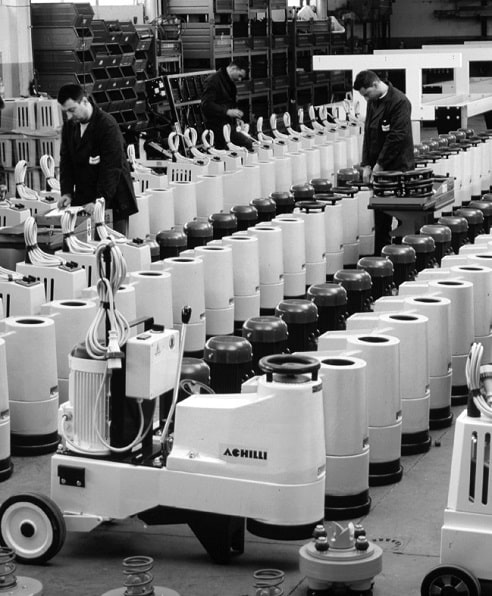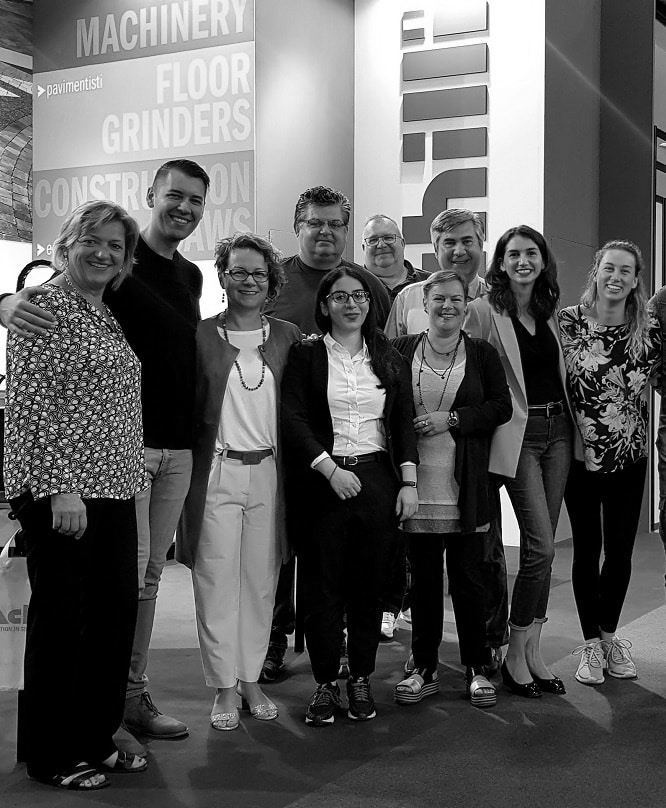 Achilli has always been manufacturing technological, essential and high quality machines designed to meet the everyday requirements of stone professionals.

All the models are originated from a good and continuous interaction of our R&D department with our customers and partners all over the world, to create models that respond to real everyday needs. This relationship allows Achilli to offer creative solutions through advanced, intuitive, safe and durable technology.
Our commitment is to manufacture user-friendly machines with a high level of customization, satisfying the requests of our customers, with whom we want to establish a lasting relationship that goes far beyond the sale.
An Italian company manufacturing dependable and quality machinery. Our production is 100% made in Italy.
Qualified technical service and constant availability of spare parts, even after many years from purchase.
Achilli is present in 42 countries around the world, with an organized network of dealers.