Achilli Company, founded by Achilli Ercole in 1950, started out as a small family-owned metalworking business in Rimini, Italy. A few years later, the company expanded its production line to include floor grinding and polishing machines.
Over the years, Achilli has continued to grow and excel in the stone industry, gaining significant success in the international market.
Today, Achilli is a well-known brand across the globe, thanks to its extensive experience and the exceptional quality of its products. The company offers competitive prices, timely customer service, and cutting-edge technological equipment.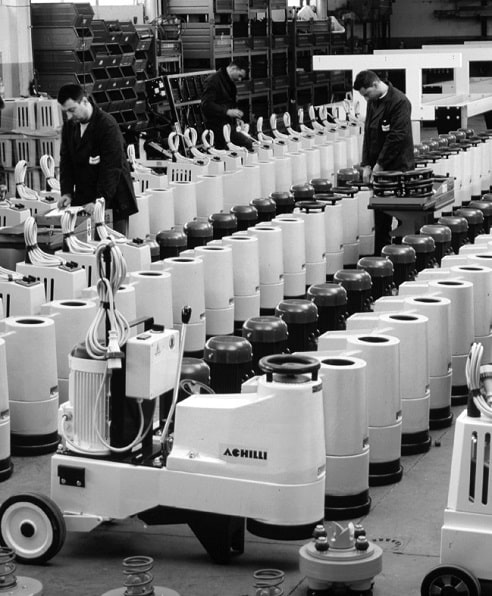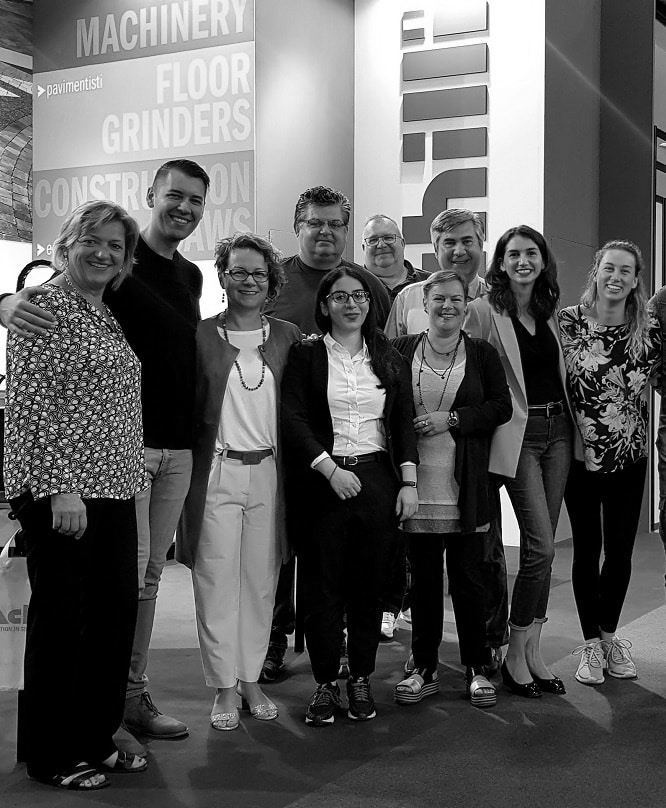 Achilli has always been dedicated to manufacturing essential, high-quality machines that meet the everyday needs of stone professionals.

Each model is the result of an ongoing collaboration between the R&D department and customers and partners worldwide, ensuring that the machines meet real-world requirements. This partnership enables Achilli to offer creative solutions through advanced, intuitive, safe, and durable technology.
Our commitment is to provide user-friendly machines with high levels of customization, fulfilling the requests of our customers, with whom we strive to build a long-lasting relationship that goes beyond just a sale.
An Italian company manufacturing dependable and quality machinery. Our production is 100% made in Italy.
Qualified technical service and constant availability of spare parts, even after many years from purchase.
Achilli is present in 42 countries around the world, with an organized network of dealers.