TOP MANUAL WORKING CENTER
MULTIPURPOSE MACHINE FOR COUNTERTOPS
All-in-one machine for countertops: sink cut-outs, shaping and polishing internal and external contours, drilling and performing recess drains.
TOP multipurpose machine for kitchen countertops:
TOP is a multipurpose machine that allows the operator to do different jobs with only one machine with a reduced investment: sink cut-outs, shaping and polishing internal and external contours, drilling and recess drains;
The entire job is performed without having to move the piece;
Although it is a manual machine, it does the same job as a CNC working center;
it does not require an experienced operator, anybody with a short training can work with this machine;
Ideal for a small or new factory minimizing investment, reducing production costs and time to manufacture the finished products;
It allows you to create complete kitchen and bathroom countertops;
Possibility to use templates to create washbasins.
| 1 | 2 |
| --- | --- |
| X axis travel | 3200 - 3950 mm |
| Y axis travel | 780 - 1200 - 1600 mm |
| Z axis travel | 150 mm |
| Main motor power | 3.3kW = 4.5HP |
| Main motor rotation speed | 1500/10000 rpm |
| Standard voltage-frequency | 230V-50/60Hz (1ph.) |
| Main motor rotation speed | 1400 rpm 50Hz – 1700 rpm 60Hz |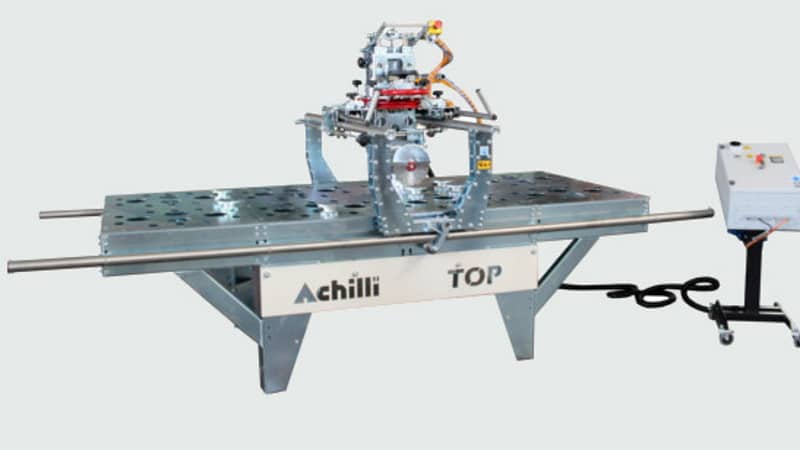 STRUCTURE
Galvanized steel frame and worktop.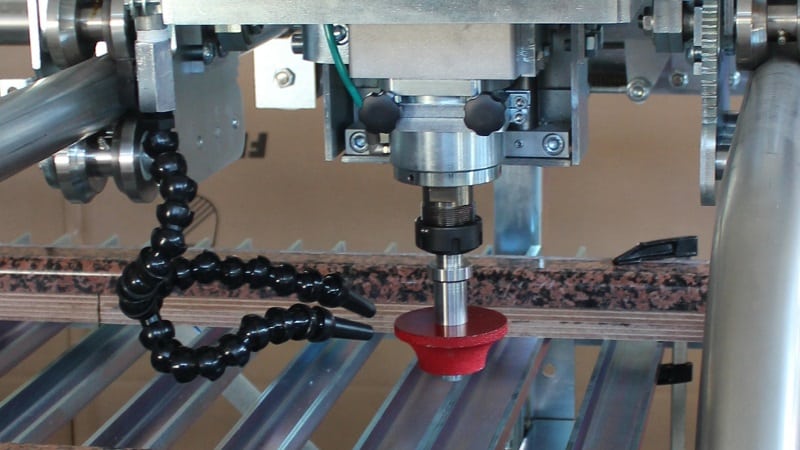 EDGE PROFILING AND POLISHING
Max. shaped wheel height 4in. (100mm) – max. wheel diameter 4.75in. (120mm) Possibility of using CNC as well as shaped wheels for manual routers.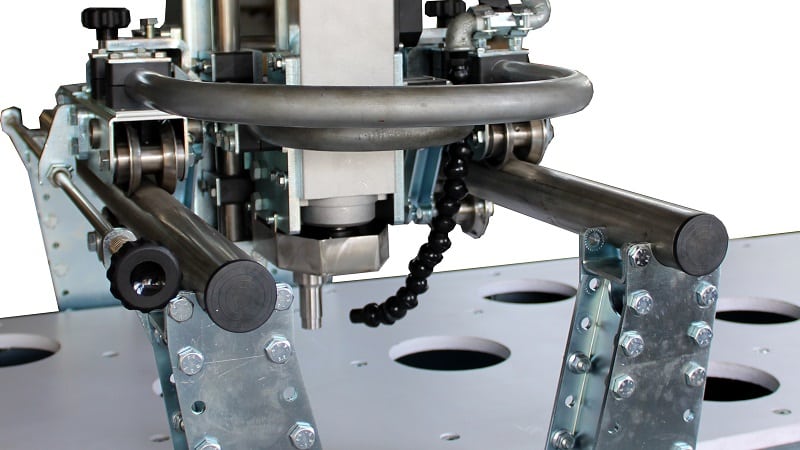 HEAD MOTION
Head travel on stainless steel guides and wheels, guides are furnished with adjustable mechanical limit switches. Micrometrical adjustment of the spindle motion along the axes Y and Z operated by hand wheel.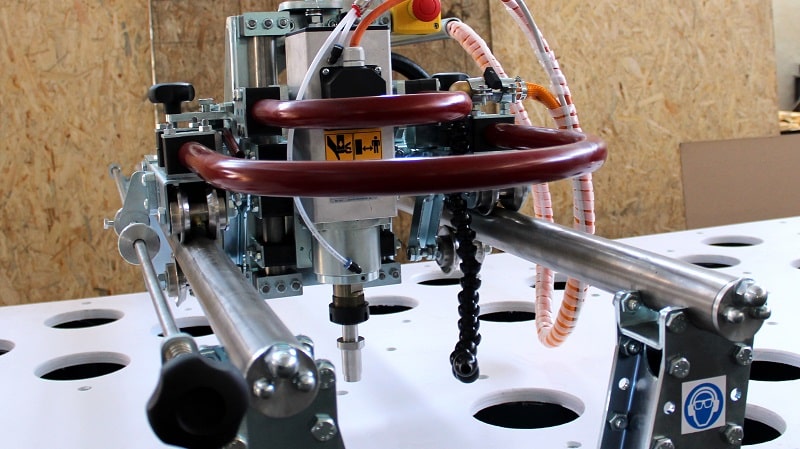 DRILLING
Maximum core drill diam. 3in. (80mm max. tool length 80mm)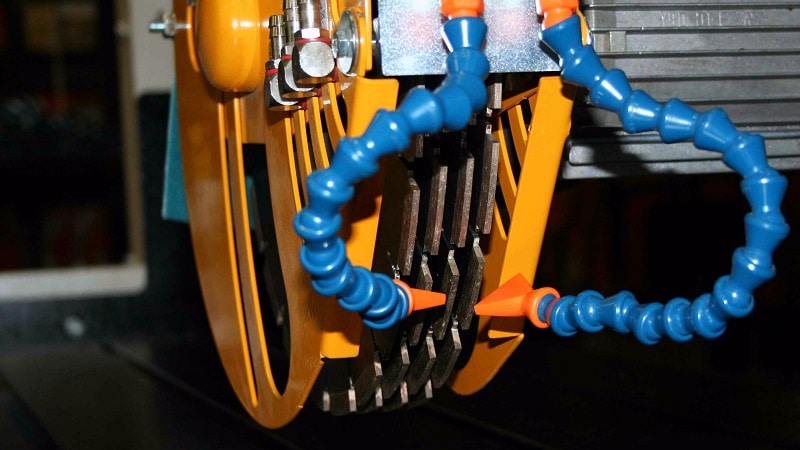 SURFACE POLISHING
Surface and straight edges polishing: pads max. diameter 4.5in. (115mm)
QUICK DRILL
Accessory to easily drill the slabs: Z-axis fast motion by lever 1.5 in. (stroke 40mm) for plunge cuts and drill bits.
DISC HOLDER
Head rotation in 4 position 0-90-180-270 degrees and ability to mount a diamond blade diam. max 8in. (200mm), to perform cutting and mitering along the X and Y axis.
LARGER VERSION
Larger version along Y axis from 31in. (780mm) to 47in. (1200mm) or 63in. (1600mm) and/or X axis from 126in. (3200mm) to 155in. (3950mm)
MODULAR TEMPLATE
Straight, curve and oval template to be installed over the workpiece for sink cut out.
PIECE HOLDER
Piece holder adjustable in height for slab lifting.