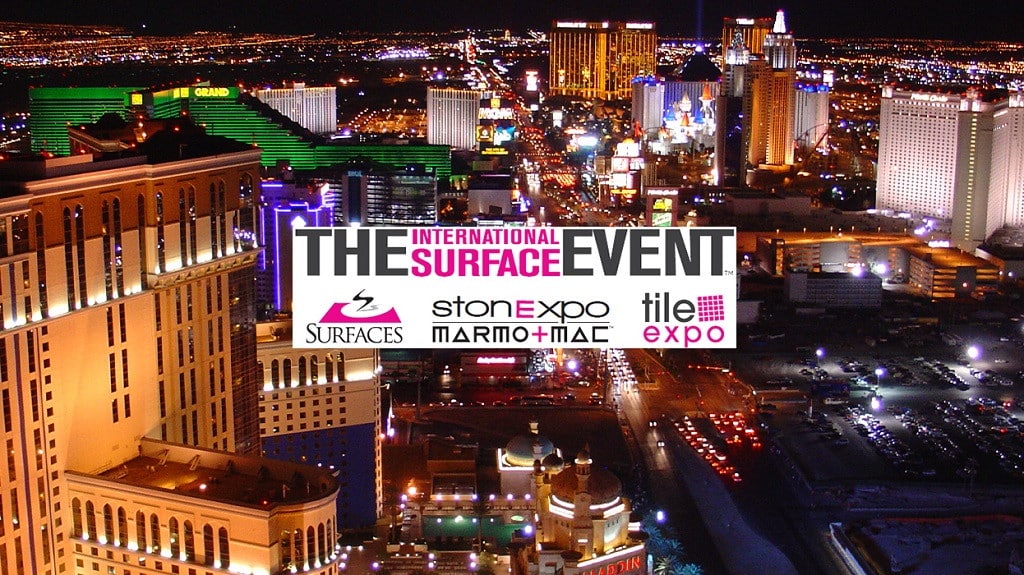 The first event of 2022 will be The International Surface Event – TISE 2022 on February 1-3rd at the Mandalay Bay Convention Center in Las Vegas, NV.
Visit our booth #5437 to find all our bestselling models:
GOLD 4+1 axis CNC bridge saw for stone and ceramic slabs with motorized blade tilt and automatic head rotation to perform cuts in all directions. It's possible to tilt the blade at 45° for mitering and up to 0° (horizontal) with a ½" gas connection for mounting core drill bits to perform drilling cycles. The head running on linear steel guides with recirculating ball slides guarantees the maximum cutting precision.
MSA: professional miter saw for tilted cuts at 45 degrees; extremely accurate and performing model, no limitation in width of the slab to process, even the narrowest strips can be machined thanks to the special pneumatic pistons securing the stone in place. The maximum cutting precision is guaranteed by the head traveling on linear guides fitted with recirculating ball slides and by the position of the blade cutting from bottom upwards.
AFR-A bench saw with motorized head feed to cut stone and ceramic slabs up to 138" long.
Our universal floor grinders:
LM30-VE single phase model that mounts Cassani or Frankfurt plate, planetary head and single head driving plate to easily process all kind of stone floors.
LUXA floor polisher ideal for polishing and maintaining all types of floors.
Our smaller portable saws will be displayed at the booth of our partner GranQuartz, booths #5547 and #5647.
All the Achilli products are 100% designed and made in Italy.
We will be very happy to welcome you and provide all the requested information.
See you soon, contact us for information and details!